Amazing Celebration Food Ideas For Teens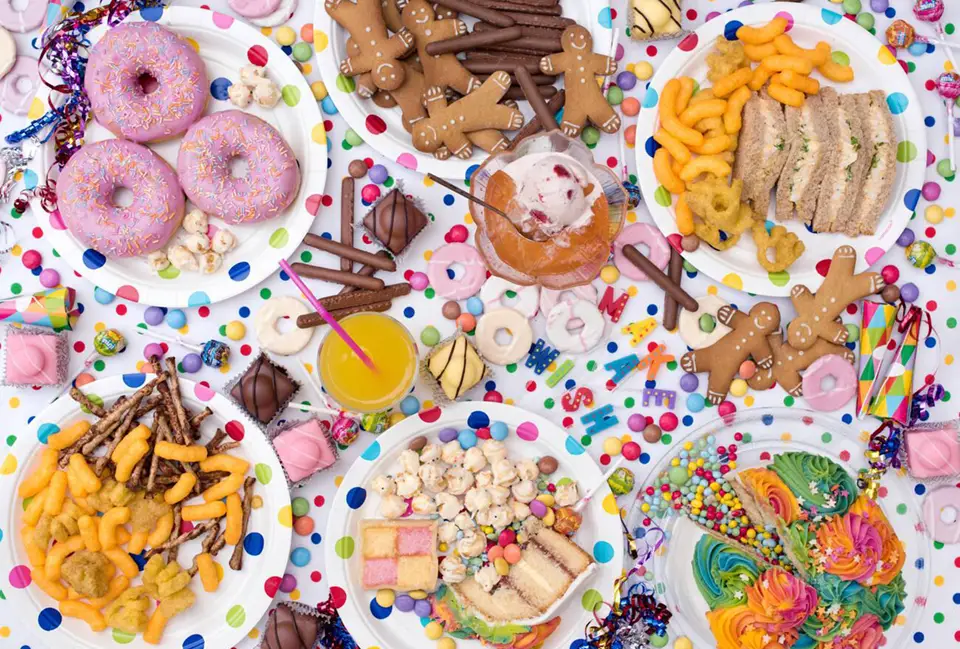 Teens have a tendency to be picky about everything. They often fear that if things are not perfect, or they do not have what is considered "in" at that moment that they will be made fun of. That is why when they throw a party, they want everything to be perfect.
Celebrations and food go hand in hand. No one wants to go to a party without having a spread of good food. But teens also like to have foods that are easy to eat and on the go, so they can continue to show off their dance moves or go find a friend to converse with.
If you are looking for amazing food ideas for your teenager's party, or want to know how much you need to prepare for a group of hungry teens, stay with us. We will answer these questions and more.
Food Amounts
It can be a real headache to know how much food to prepare for your teen's celebration. You want enough food for everyone to get full and enjoy themselves, but you also do not want a lot of leftovers.
While there is no magical formula for determining how much food you will need, here are a few tips.
First, determine how many teenagers will be coming to the party.
Decide what your budget will be for food.
Decide what types of food you will be serving. Will you do a main meal, finger foods, or maybe just a snack cart?
If you are having appetizers, determine how many kinds you will want to serve. If you are serving a lot of kinds, you will not need as many of each.
If you are having a large meal, you can cut back on the appetizers.
The more options you have, the less of each you need.
Use an online party food calculator to determine the amounts you need.
Appetizer Ideas
There are so many great appetizers that you may wish to make for your teen's gathering. Consider trying any one of these for a great response.
A meat and cheese tray always goes over well at any party. Serve with a variety of crackers.
A relish tray is a colorful way for teenagers to snack. Carrots, celery, sweet and dill pickles, radishes, cucumbers, black and green olives, and pepper sticks can be served with a variety of dips or hummus.
Bacon-wrapped smokies are always a favorite of many. Simply wrap a slice of bacon around a little smokie, then bake until the bacon is crispy.
Deviled eggs are a popular treat too. These can be made up a few days in advance and several variations can be made.  Consider making classic deviled eggs, dill pickle flavored eggs, salt and vinegar eggs, lime sriracha, buffalo, or smoked paprika eggs.
Main Meal Ideas
The main courses will go over great if you have a lot of hungry teenagers. Try out one of the following ideas.
A taco bar is perfect for any kind of party. Pick a few types of taco meat (ground beef, shredded beef, chicken, steak, or pork). Then set out a variety of tortilla chips, soft tortilla shells, and hard shells. Lettuce, tomatoes, shredded cheese, black olives, onions, cilantro, cheese sauce, taco sauce, refried beans, green onions, sour cream, and salsa are all great toppings.
A sub sandwich bar is very appealing to teenagers. A variety of buns, bread, and tortilla shells can be used. Ham, turkey, chicken, bacon, and roast beef are great options for meat. A few types of cheese slices, along with a bevy of toppings (lettuce, tomatoes, onions, green peppers, banana peppers, black and green olives, pickles, and cucumbers. Be sure to have condiments such as mayo, mustard, vinegar, and oil.
A potato bar is a perfect meal for teens. Have plenty of baked potatoes, then set out a wide variety of toppings. Ideas include butter, sour cream, cheese sauce, shredded cheese, cubed ham, shredded chicken, mushrooms, chili, chives, broccoli, and red onions.
Other Ideas
There are lots of great ideas you can incorporate into your teenager's party that is unique and fun. Think about having one of the following at their party.
A donut bar is delicious. Purchase a variety of donuts, such as long johns, jelly-filled, cake donuts, and donut holes.
An ice cream bar will never get old. Purchase a few kinds of ice cream and a wide variety of toppings. Good ideas include whipped topping, nuts, crushed cookies and candy bars, sprinkles, fruits,  hot fudge, strawberry sauce, caramel, shredded coconut, and other candies.