6 Easy Dessert Recipes For Teenagers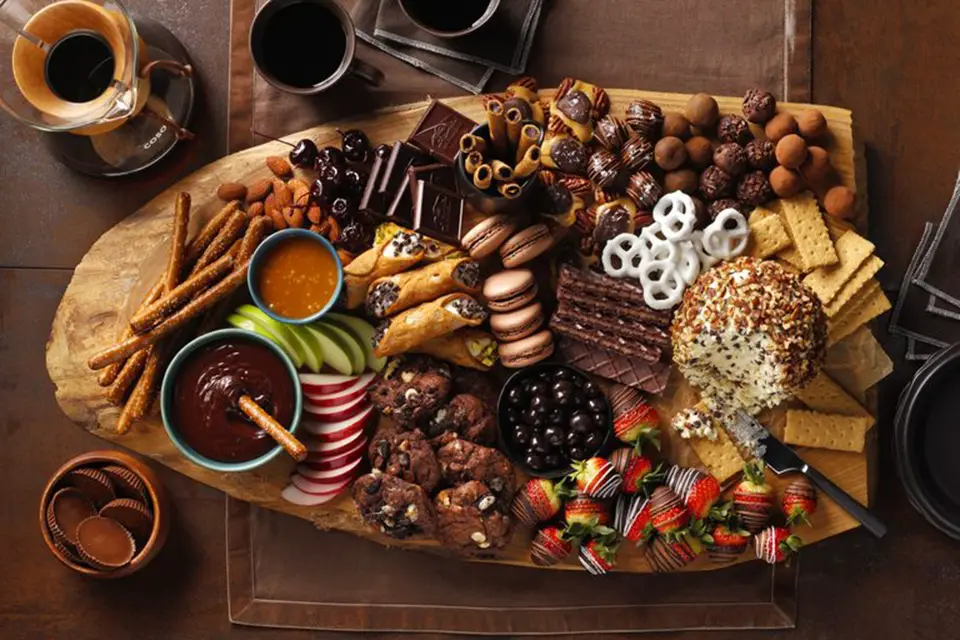 Desserts are tasty morsels that are something to look forward to! Many teens can not wait to get home from school to raid the pantry for a taste of something sweet. But all those snack cakes, cookies, and donuts are full of preservatives that are not good for anyone.
If your teenager loves desserts, there are many great recipes that you can make together. Not only will they get to enjoy a delicious treat after it is done, but they can also spend quality time with you.
Cherries in a Cloud
Ingredients:
8 oz. of cream cheese, softened
14 oz. can sweetened condensed milk
1 cup whipped cream
20 oz. cherry pie filling
20 oz. crushed pineapple drained well
½ c pecans, crushed
1 teaspoon almond flavoring (optional)
Begin by whipping sweetened condensed milk with the cream cheese, then adding in the whipped cream. Fold in the cherry pie filling, crushed pineapple, crushed pecans, and almond flavoring. Cover with plastic wrap, then freeze for one hour before serving.
Peanut Butter Pie
Ingredients:
1 premade cookie pie crust or chocolate graham cracker
8 oz. of cream cheese, softened
1 cup peanut butter
½ cup granulated sugar
8 oz. of frozen whipped cream, thawed
1 teaspoon of pure vanilla extract
Whipped topping, chocolate syrup, Nutter Butter Cookies, and shaved chocolate for garnishing
Begin by beating sugar and cream cheese with an electric mixer until smooth. Add vanilla and peanut butter, blending well. Then gently fold in the whipped topping.  Place this mixture into the premade pie crust or graham cracker shell. Place in the refrigerator for at least four hours.
Once the pie has set up, top it with a cool whip, drizzle with chocolate syrup,  place a Nutter Butter Cookie into each slice of pie, and sprinkle with chocolate shavings.
Apple Nachos
Ingredients:
Apples of your choice
Mini chocolate chips
Caramel sauce
Chopped nuts
Apple nachos are a great recipe for when you want something sweet but yet like to eat healthily. Start by slicing apples with an apple cutter. Then lay the slices on a plate, and drizzle with caramel sauce. Sprinkle it with mini chocolate chips and chopped nuts, then enjoy.
The beauty of this recipe is that it can be customized to your liking. If you do not like caramel sauce, melt peanut butter. Or use chocolate sauce. You can add mini marshmallows, coconut, crushed candy bars, gummy bears, or whatever you desire.
Banana Pudding
Ingredients:
8 oz. cream cheese, softened
1 cup whipped cream
14 oz. sweetened condensed milk
½ box of vanilla wafers
4 oz. box of instant vanilla pudding mix
3 cups cold milk
1 teaspoon of vanilla extract
4 medium bananas, sliced
Start by whipping cream cheese, then add in the pudding mix, sweetened condensed milk, milk, and vanilla extract. Gently stir in half of the whipped cream.
In a pie pan, arrange the vanilla wafers into a single layer, then place sliced bananas on top. Spoon the pudding mixture on the top, then cover with the remaining whipped cream. Chill for at least 2 hours before serving.
Jello Poke Cake
Ingredients:
One box of white cake mix
Ingredients the cake mix calls for
4 oz. box jello, any flavor (lemon, strawberry, orange, lime, raspberry, etc)
16 oz. whipped cream topping
Begin by making the cake according to the directions on the box.  Once the cake is done baking, set it aside and allow it to cool for 15 minutes.
While the cake is cooling, make the jello according to the box directions. After 15 minutes have passed, poke holes into the cake with a fork. Make many holes so the jello can sink into the cake. Slowly spoon the jello on top of the cake, then allow it to fully cool. Once cooled, top with whipped topping.
Chocolate Dip Charcuterie Board
Ingredients:
1 ¼ cup chocolate chips
½ cup evaporated milk
1 teaspoon coconut oil
Various fruits, cookies, marshmallows, candies
Dump 1 cup of chocolate chips into a bowl with the evaporated milk and coconut oil. Microwave for 90 seconds, then stir to melt all three ingredients into one smooth liquid. Add in the final ¼ cup of chocolate chips, stirring until fully melted.
Place the dip into a bowl. On a charcuterie board, place a variety of sliced fruits (apples, oranges, pineapple chunks, bananas, strawberries), cookies (Oreos, chocolate chips cookies, sugar wafers, vanilla wafers, peanut butter cookies, Nutter Butters, animal crackers), any flavor marshmallows, and candies ( orange slice candy, licorice, gummy bears or worms), along with several skewers. Stab the item you wish to dip with the skewer, then dip it into the chocolate dip and eat.