The Best Sweet 16 Party Ideas at Home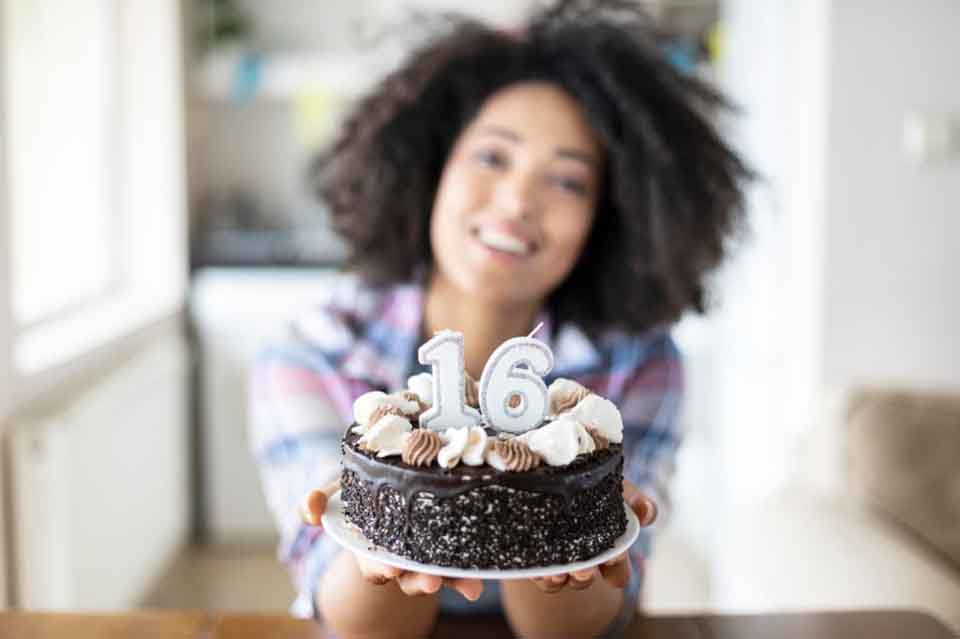 Well, the day has finally arrived. Your Sweet 16– the day where a girl is finally considered old enough and mature enough to work, drive herself, and most importantly, make her own decisions. This is a threshold into a newer and more exciting stage of life. It's no wonder why most people consider it far more special than any regular birthday. That's why you should have something special planned for such a day.
If you're not quite sure what you want for your big day, that's totally fine. That's why I'm here to give you some suggestions as to some of your many options. Some can be mixed and matched, while others will be a party all on their own. Anything can be tweaked to your liking, because it's your special day and you deserve to have whatever your heart desires.
Just remember: this day is all about you, so if you know what you want, you know what you want, and no one can tell you otherwise.
Without further ado, here are some options you have when celebrating your sweet 16!
Put on a Costume Party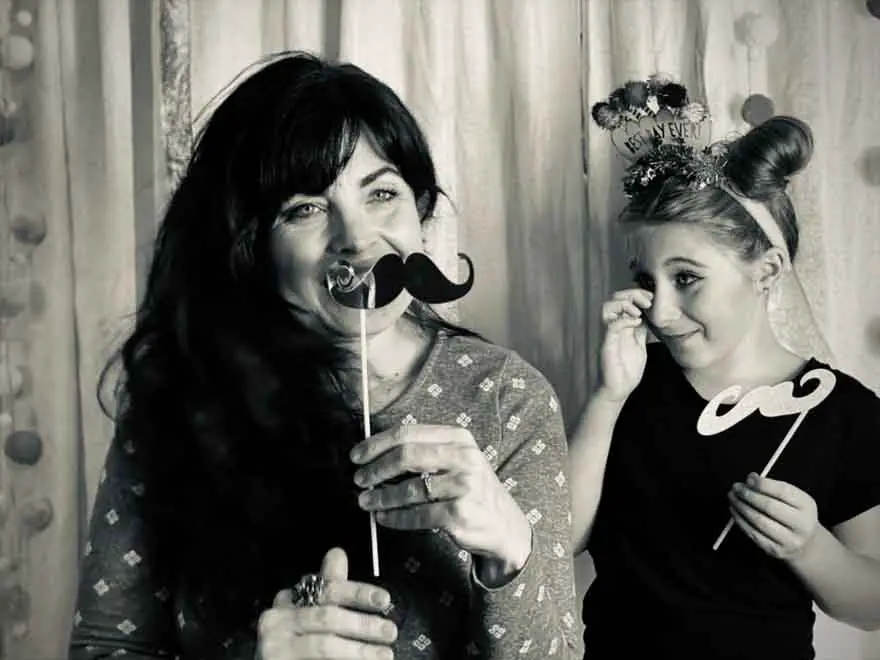 Costume parties are without a doubt the way to really make your party stand out. Best of all, you can pick the theme! Do you want it in line with your favorite show, movie, or game? Perhaps a royal birthday? Or maybe you can just let your guests decide! It's all up to you, of course, and it gives the opportunity for some fun games. I would suggest a costume contest, but given it's your birthday, it's obvious everyone will choose you as victor.
Enjoy an Outdoor Movie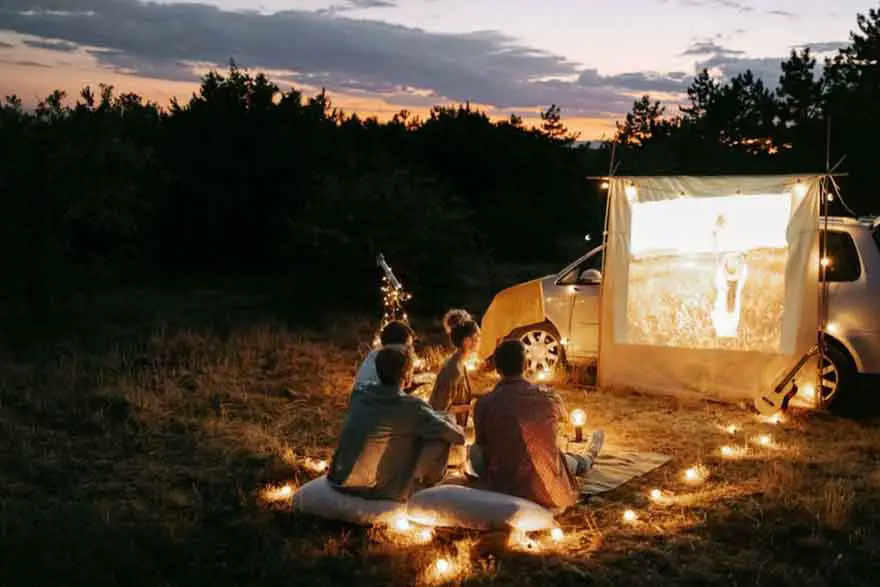 This one is a far more casual, easy-going event. It can come in conjunction with another party idea, or you can go solo with a movie marathon. You can get out some popcorn, lay out a ton of snacks, put down some blankets in the backyard, and you guys can all huddle up and have a great time bonding over your favorite movies. Not to mention, these are relatively easy to set up. There are many stores willing to rent you out a popcorn machine and a movie projector, and as long as you have a large white sheet to use as the projector screen, you're good to go!
Host a Dinner Party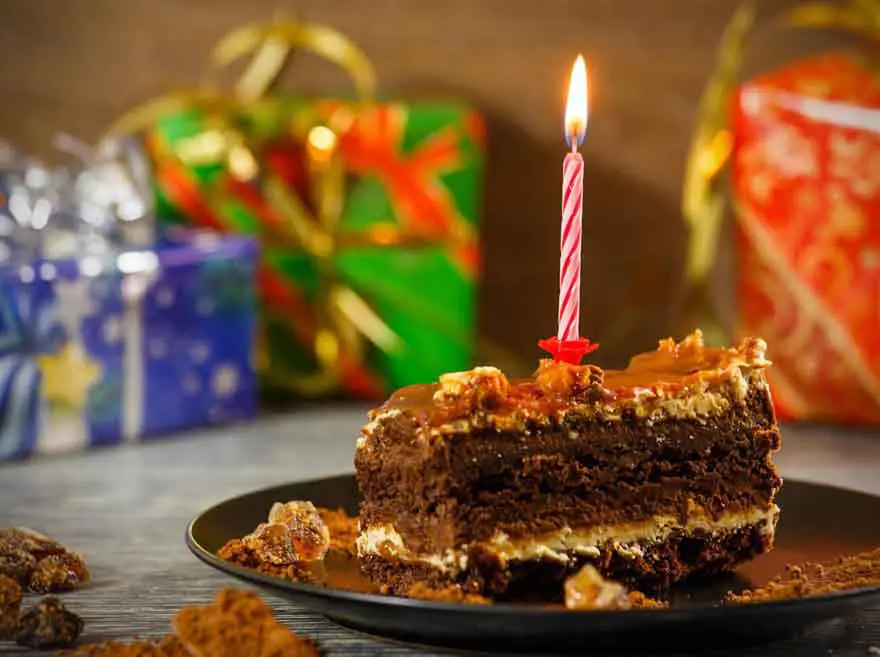 How about a party centered around food? Friends and family come at a certain time and have a feast that can rival Thanksgiving. Of course, you get to choose the food this time around. Perhaps you're craving something fancier, or you just want some good old fashioned home cooking. If you're the culinary type, this would be a good way to show off your skills, whether it be actually cooking the main course or just making the desserts.
You can also make it a potluck! Have friends and family throw in some of their fanciest foods, if you'd like. Whatever suits your taste buds!
Treat Yourself With a Spa Day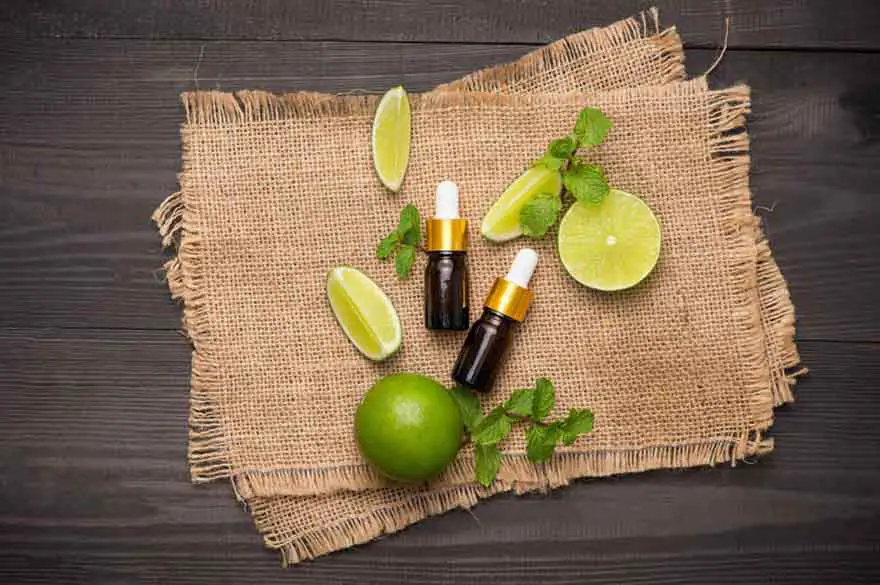 Perhaps you just want to be absolutely relaxed and feel pampered. How about an at home spa? Maybe not during the party itself, but just while you're relaxing and getting ready for the fun night ahead. There are masseuses that you can call to come to your home and make sure there's not an ounce of tension in your body. An entire morning of being given the royal treatment sounds heavenly, does it not?
Have a Pool Party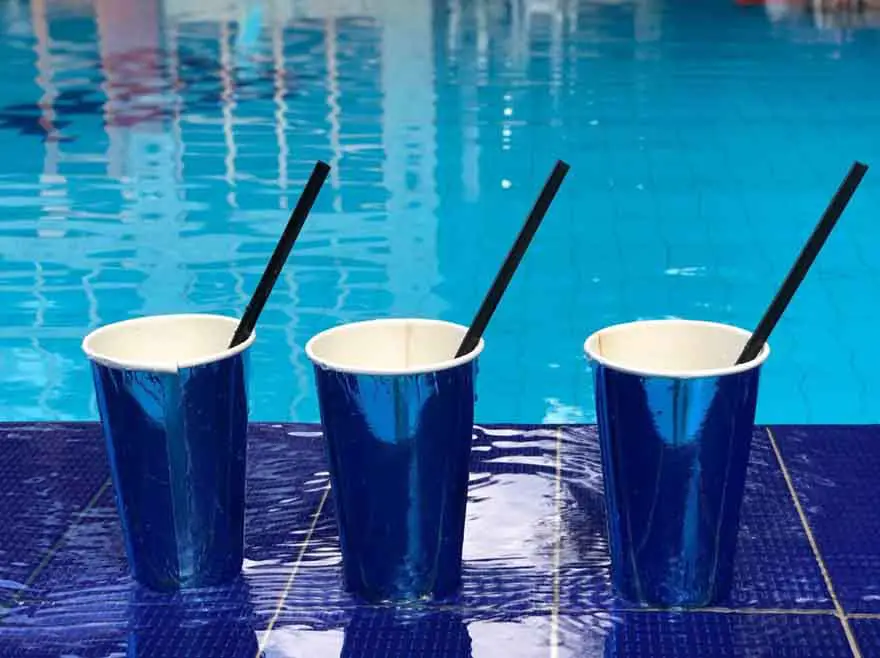 A party idea as old as time. There's nothing more classic than a pool party on a sunny day, lounging on a floaty while your friends have fun, maybe drinking a smoothie. Swimming is always a fun time, but it's even better when you're doing it with other people. The only pauses would be to grab a drink or steal a few snacks before diving right back into the water. Just make sure you wear plenty of sunblock!
Host a Game Night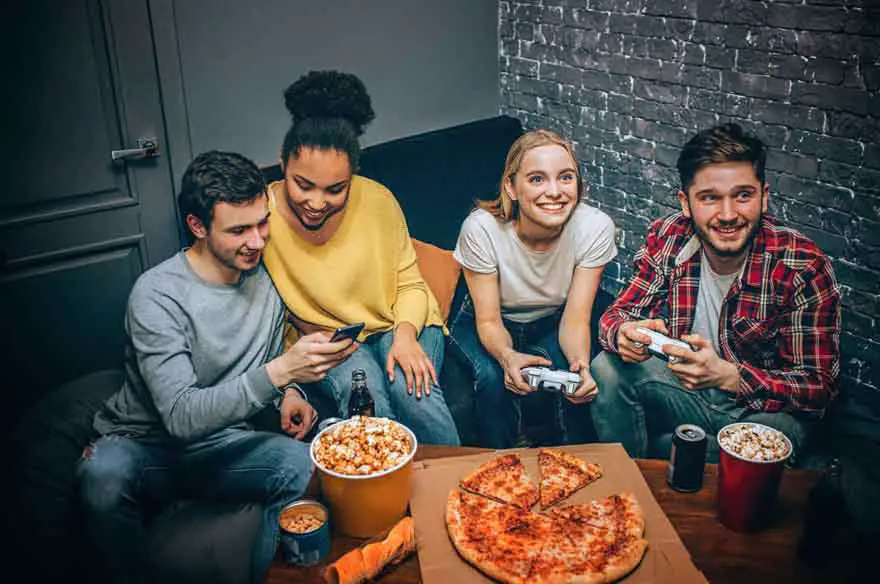 This one is pretty self-explanatory. If you're the type for a good traditional game night with you and your friends. Games can range quite a bit, especially depending on how many people you're hosting. Mario Party/Mario Kart, charades, Apples to Apples, Cards Against Humanity, Never Have I Ever; there's dozens of party games you can go through, some you don't even need supplies for. Some good family fun always heals the soul, and because you're encroaching on 18 soon enough, I'm sure you can get away with some of the more adult games out there. One of the best parts about a game night event is that they're not easy to mess up, so you'll be in the clear as long as everyone's having fun.
Candy Themed Sweet 16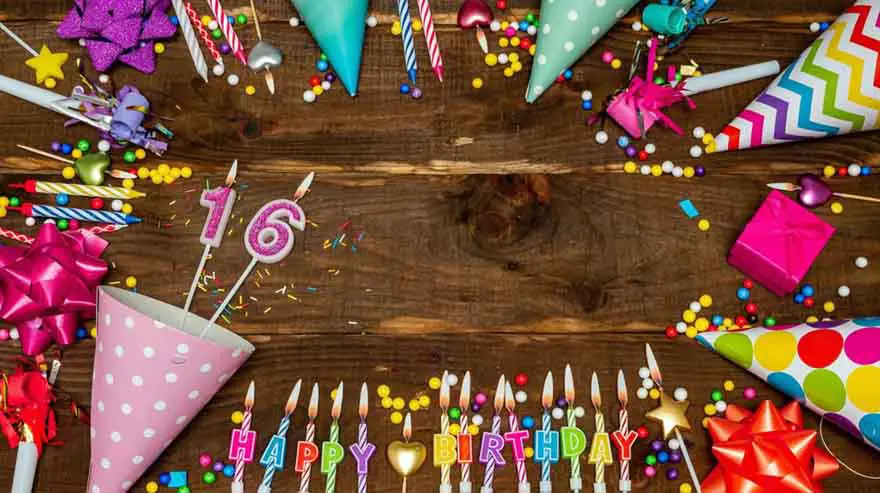 If you have a sweet tooth, then get ready to put the "sweet" in Sweet 16. Chocolate fountain, lollipop bouquet, candied jewelry, crockpot hot chocolate, chocolate-covered strawberries, and more. The possibilities are practically endless, and it gives you a chance to splurge on some of the richer sweets out there. Everything has to have just a bit of sugar added to it, and there's always that age old classic idea of using candy to decorate your dress. Make sure to drink water so you don't get too overloaded with sugar, but most of all, make sure that birthday cake has enough sugar to tip over an elephant.
BBQ All Around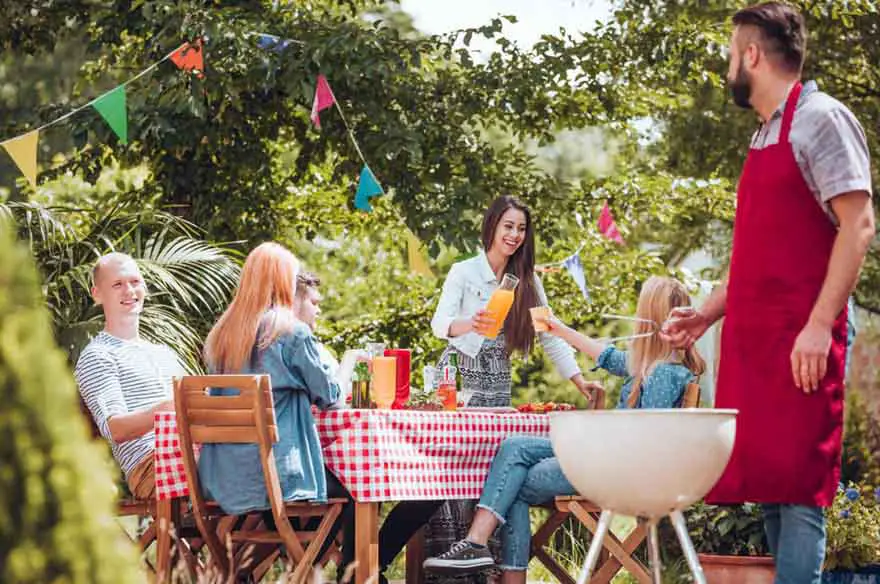 The classic backyard barbecue is a staple of many parties, especially during the summer. Do you have a mom or dad whose specialty lies in that backyard grill? Well then ask them to start it back up because you're hungry for some hotdogs and hamburgers. Of course, there's far more that can be made, especially if the food is being made for a sizable group. Ribs, fajitas, bacon-wrapped cream cheese jalapeños (a favorite of mine), steak, corn, fish; anything that can be put on a grill is fair game. While you're waiting, you can snack on some chips and queso or a nice five-layer dip. Baked wings on the side are also a great idea. Just make sure you save enough for your guests, because I know you'll be eager to dive in.
Under the Stars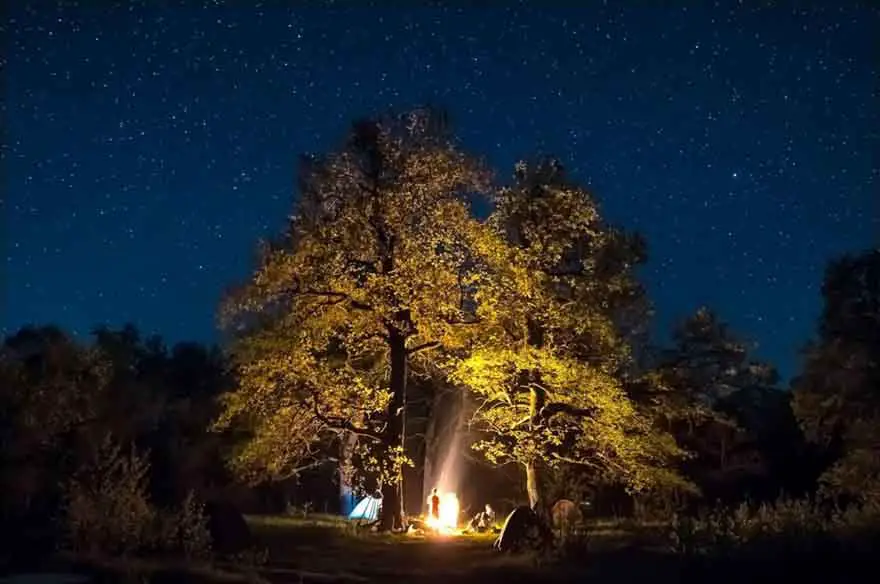 This is a classic we all know and love. Instead of spending all your time inside, there is quite a lot of charm in a nice, chill night outside. Start up a bonfire, and get some marshmallows and hotdogs if you're in the mood for it. This is all about relaxation and having a nice time with friends and family after a big celebration. This is also a good time to go over fond memories now that you're a young adult. It's a time for bonding, and if you're not quite the type to go all out for your party, this might just be something for you. I also suggest coming up with a backup plan should the weather not go your way on your special day.
Go Luxurious
Even if you're not the haughty type, every girl has thought at least once about going diva just for a day. Be as flashy as you want, buy or rent a beautiful dress, and wear the most expensive jewelry you can find. The snacks and dinner has to be the little nibbles only the ultra-wealthy would eat, or at least as close as you can get to that. The wait staff? Parents and siblings (if they're down for it, of course.)
The biggest question is whether or not you're going to be the only one all blinged out. On one hand, you would absolutely stand out amongst the guests and be the center of attention. On the other hand, it'd be an opportunity to really make your party look upscale and bougie. It'll be like everyone's just got back from an evening at the opera.
Try a Vintage Theme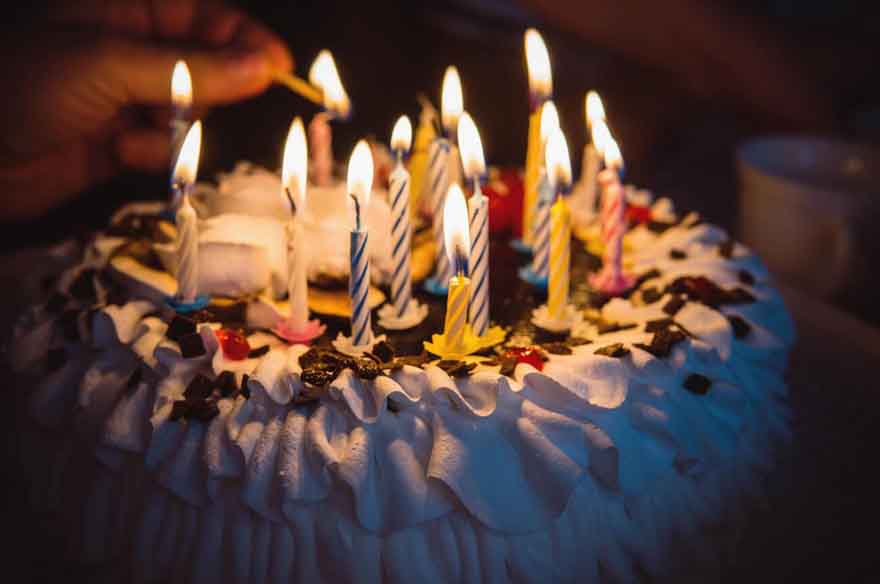 It's fair to say that if you're reading this for ideas for specifically your party, you're not a nineties baby. Well, I've always found a charm in polaroid photos that modern phones can't quite provide. It really gives you that feeling of a moment captured in time. That's why I've always enjoyed vintage-themed parties, because it allows everyone to put down their phones and play around with both outfits and the theme.
It also depends on just how vintage you're aiming for. A Roaring 20's theme always brings out the creativity, especially in women, who were particularly flashy during that era. Put on some jazz, bring out the fancy snacks, and if you really want to set the mood, put The Great Gatsby on in the background. It allows you to look at your outfit with a designer's lens in order to make yourself look as close to the era as possible. You can go even older or younger than that, depending on what style you like the most. You might just get a history lesson out of it, too, while you're at it.