Seventeen Sweet 16 Gift Ideas They'll Adore
So, it's finally that time. Sweet 16. Oh how time flies, am I right? Now, the question is, what do you get for someone now transitioning into adulthood? A good question, especially if you may not be immediate family like a mom or dad.
Well, I'm here to offer you a few ideas on what to get your kid. Some may suit them, some might not, but the aim of this list is to give you ideas, so don't be afraid to think outside the box! Without further ado, here's some classic gift ideas for a Sweet 16.
Spa Day
Sometimes what they need is to be pampered. Massage, manicure, pedicure, little cucumber slices on their eyes, the whole nine yards. They're fantastic, especially for someone who has never been treated to a spa but seems as though they would enjoy it. It's one thing to care for yourself, but it's a whole other thing to have a team of professionals take all those aches and cricks and work them out. Maybe you could go with them, if that's the sort of thing you're into, or you could buy a bundle so they can enjoy it with a friend.
Gifts For a Car
Well, they're finally 16, so it's time to finally get on the road. That means the kiddo might need some vital things for their car. It can be car decor, gas money, paid driving lessons, and what have you. If you happen to be exceptionally well off and generous, however, there's always the option of a car itself.
Fancy Restaurant
Sometimes what they need is just a nice evening at a nice restaurant. A fine dining experience that will show them food that's made by professionals who have perfected their craft. Just make sure you know what their favorite type of food is before you go, just so they have a wide range of options to choose from. Or you can have them choose the restaurant instead of keeping it a surprise. Sometimes what they need is a literal taste of luxury as a gift for their special day.
Concert Tickets
These are a classic gift for any teen that always seems to have their headphones on or their music playing on full blast. Make sure you know what some of their favorite artists are, because this will take some months in advance. Chances are, their favorite pop star or rapper won't be in the area come their Sweet 16, but the announcement of said tickets will still be a pleasant surprise all the same. How many you buy and who is going to go with them is something you'll have to figure out, but believe me, it'll be a gift they won't forget anytime soon.
Device Upgrades
By now I'm sure the Sweet 16 has a litany of electronic devices. A phone, tablet, computer, headphones, a game console, yada yada. Well, new devices are coming out every year, so you might want to think about getting an upgrade. One suggestion I have for everyone is a laptop, especially given how many of these young adults will soon be going to college. A computer can be a sweet present, but can also be useful for, ahem, perhaps studying. Either way, no kid can say 'no' to a new device, so just figure out what needs replacing and go ahead with that.
Meaningful Jewelry
If your Sweet 16 is a jewelry kind of person, that might just be the thing they need as a good birthday present. However, a sixteenth birthday is fairly important, so you might want to think about getting them some meaningful jewelry. This could be a piece celebrating a friendship, celebrating the day in general, or symbolizing something that means a lot to them, like a past pet. You could always go classic with a nice picture locket for them, matched up with a few small pictures of family or a best friend. If all else fails, you could also go with regular jewelry as well.
Personalized Items
Gifts are always nice, but there's always something special to it when they're personalized. It's something for them and them only, and can be identified as such by friends and family. You could go classic by heading to any decor store and getting something to spell out their name or really flare up their room in their style. However, there are also tons of websites and services nowadays like Etsy that will get even more in detail. You can commission an artist to have a portrait done or craft something they're sure to like. You could also go to certain websites where they'll send you personalized mugs, mats, posters, and a litany of other things that can be made to suit their tastes and given their name. If you're the handy type of person, however, there's no harm in trying it for yourself!
Artistic Indulgence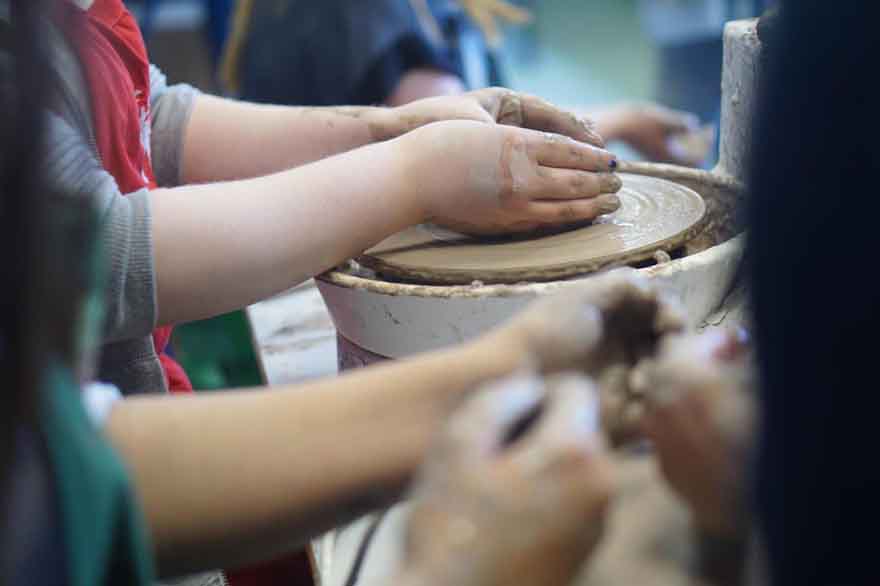 This is for a child who has an artistic side to them. Whether it's pottery classes, an art set, gardening tools, or a program to mix music, you should help flourish that artistic side to them. Not to mention, it would be meaningful to them to know that you pay attention to their hobbies and are actively encouraging them to follow their favorite pastimes. Even if they won't make a career out of it or anything, it's what they love to do nonetheless, so you should nurture that seed to help it grow.
Something Fun With Friends
This is self explanatory. Sometimes a Sweet 16 party just needs some time with friends to do something fun. While I'm not saying you should buy tickets for each individual friend, there are some options. There are certain events where you can get a bundle for a group of people, or you can get a bundle of a certain amount of concert or sports tickets and have them choose who they want to bring. You could also go the classic route of offering a certain amount of money, driving them to their destination, and they can cover whatever costs go over the budget. That's usually the most common route, anyhow, and the most fair on them and you, unless you're particularly well off and can easily cover it.
Money Cake
This is a fancy way of giving the Sweet 16 some cold hard cash and putting some flair on it. Money cakes are fairly popular nowadays, and are especially useful if you have a pretty indecisive asker on the other end, usually needing an indefinite amount of time to think or simply being not all that enthusiastic about getting gifts. Any family member considering just a cash gift can hand it over to build upon the money cake. Not only is it a unique way to give a present, but it's definitely memorable when you come pulling it out with the "Happy Birthday" song. Also, this should go without saying, but don't use candles when giving a money cake. That is a really, really, really bad idea.
Headphones
Everyone in this day and age has a pair of earphones or headphones on them. It's a simple, yet classic gift for anyone who listens to music on their mobile phone or uses a computer. It can be air pods, Bose, Beats, or any other headphones that they might want. It's a very easy gift that doesn't take much thought other than seeing what kind of headphones the Sweet 16 prefers, and if it will properly hook up to their devices.
Designer Items
Sometimes your Sweet 16 likes a bit of luxury in their life. This one might take a bit of research if you're not too familiar with luxury brands, but it's safest just to ask them what their favorite brand is. From here, you can go wild with what you would think is best. Jewelry, handbags, bracelets, makeup, handbags, and other such items. Chances are they'll be pretty pricey, so choose wisely and make sure you save up some money for your Sweet 16's special gift!
Vanity Set
Is the bathroom counter littered with makeup? Is the bathroom always closed because someone needs to do their makeup and their hair? Does your Sweet 16 constantly fuss over their appearance and like trying on new outfits from time to time? It may be time to get them a vanity set. A vanity set not only puts a personalized mirror in their room, but also has space for things such as makeup, products, brushes, irons, and all other sorts of beauty care. That way they can have a place to sit down and perfect their look for as long as they like. A mirror in their room is a good idea in general, as most young adults like to get a good look at themselves before heading out for the day, and if they have siblings, the bathroom mirror isn't always an option.
Room Decor
Giving a room a makeover is absolutely an option for any young adult, especially now that they're growing older. Maybe you can go all out and give the place a color palette change, or you can start with small things and give them a new bedspread. With the walls, it's all up to what the Sweet 16 likes. Posters? Framed pictures? Artsy things? Some people like to use giant letters to spell out their name, while others like to decorate the walls themselves with stick-on art. Whatever it may be, it should definitely give a bit more flavor to the room, at least enough to be noticeable. Just ask them what they need the most in their room for an idea of where to get started.
Personalized Parent Time
If you're a parent or guardian of the lucky 16 year old, it's time to get into some tough talk. Eventually they will get a job and be out of the house more often. Then, whether it's to go to college, move in with a partner, or just move out for the sake of it, they'll eventually be out of your place permanently. That's why I suggest doing some personalized parent time before they leave the nest. These can be anything, but should usually center around things that they love in particular, whether it's a concert, a sports game, a dining experience, or a resort. These times are meant for them to have fun, but also to bring you closer together before the inevitable happens. Just make sure you let them know that you love them and that you'll always be there for them.
Gift Card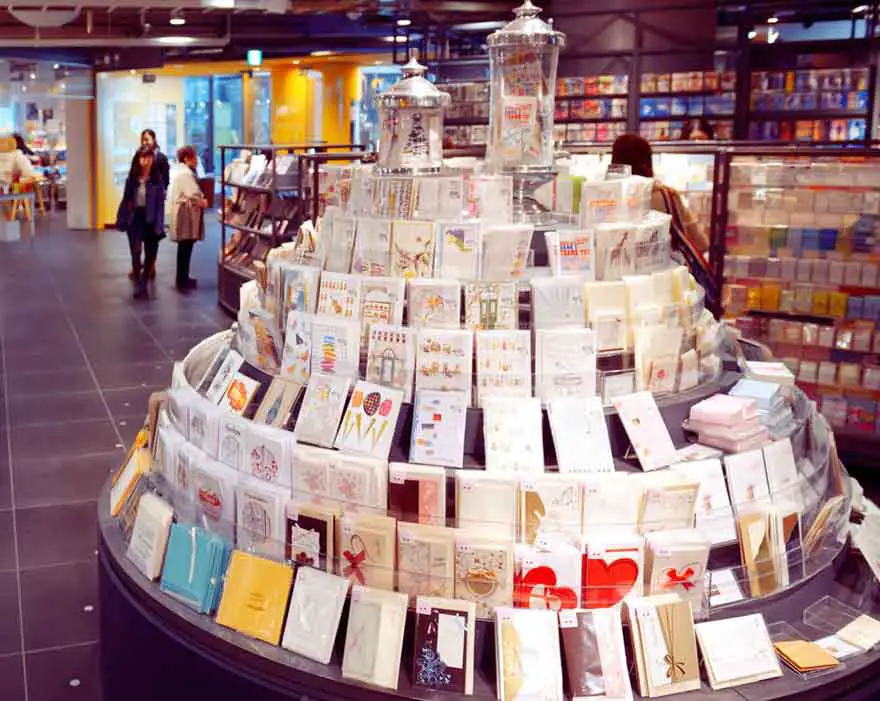 This is the general default gift for anyone who is fairly sure they know what type of things the receiver likes, but not exactly what they want. There's no shame in a gift card, of course. Just hand it over and let them decide for themselves what they want. Whether it's a store, service, game, or fast food place, you'll be able to give them the gift of, well, whatever they choose. No matter what, it ensures that they'll certainly appreciate the gift.
Cold Hard Cash
Sometimes you just can't do it. You just can't figure out what they want, and they're one of those birthday people who always go "you don't have to get me anything" or "mmm, let me think about it" every time you ask. It's maddening, and you just can't figure out what they'll want, and you have that fear that if you try to guess, they won't like it. So what do you do in this case? The only thing you can do, honestly. Just give them cold hard cash, that way they can spend it however they like and wherever they like without being disappointed. And if they are disappointed? Well that's their fault. It's the ultimate default gift. It's the gift card, but with even more ambiguity. Let them decide what they want. After all, Sweet 16s are meant to celebrate the age that kids are considered old enough to make their own decisions.